Keep your CPAP Machine Clean – Best Tips for Maintaining your CPAP Equipment Clean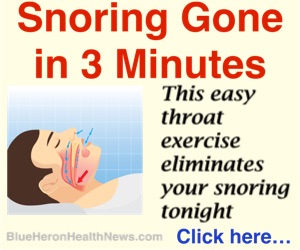 In the subsequent lines, find out the best tip for maintaining your CPAP equipment clean.
Some widespread queries will be addressed as well, for instance:
§
What cleaning material should be utilized for cleaning CPAP equipments?
§
How frequently CPAP equipment should be cleaned?
Why keeping your CPAP is that much Significant?
If you keep your CPAP equipments clean, it will keep you away from getting into health issues. Moreover, routine and proper care will assist you prolonging the life of your CPAP device, accessories and mask.
Apart from tidying up the internal side of the CPAP device, which is not, permitted to unlock, we highly suggest cleaning all of the other things, for instance:
Guidelines for Keeping Your CPAP Equipment Clean
The
subsequent video
will provide you handy guidelines to assist you in cleaning your CPAP equipment that includes: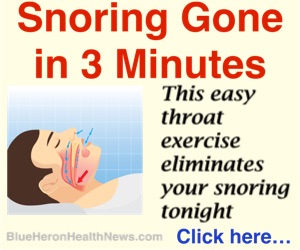 o
how to clean and replace the CPAP accessories including tubing & filters, chamber
o
how often you need to clean the tube and chamber
o
which soap you should utilize for cleaning
o
essential rules that you should follow while cleaning
In case you simply utilized distilled water in the humidifier that is the water suggested by majority of CPAP manufacturers then you will not face issues in keeping your humidifier clean.
In this case, each morning, clean the water chamber within a ten minute soak in a mild pure soap, rinse well and air dry after each use.
On the other hand, if you are just using tap water, then there is chance of building-up of minerals and microbial expansion can emerge.
In case of mineral water you can mix 1 part of vinegar in 3 parts of water. Then you can refill the humidifier with distilled water after rinsing it with fresh water.
Cleaning the Hose of Your CPAP
You should clean the hose of your CPAP on weekly basis.
Mix some liquid soap with warm water and fill up your sink with this mixture. Then put the hose of your CPAP inside the sink to let the mixture clean the whole inside/outside areas of it.
You can utilize a cleaning brush for CPAP to softly clean the internal side of the tubing if required. Nevertheless, you should be careful that the delicate hose material inside the coils may not be broken. Wash the hose thoroughly and hang it and then let it dry.
Remember:
The CPAP hose have to be changed on annual basis or earlier as required. The minute gaps may build up that are difficult to recognize with the bare eye. Such minute holes have the ability to put an adverse effect on the proper release of the required pressure.
Cleaning the Mask of Your CPAP
Your CPAP mask is the fundamental part of your treatment, and therefore, it should be your everyday main concern to clean your CPAP mask. Remember that you have to dismantle your mask to clean it properly.
Take some unpolluted soap and wash the tender cushion. Wash your mask thoroughly with fresh hot water. Now, let it dry in the air. You should be careful in handling the fragile cushion so as to avoid destroying.
The headgear and the mask frame can be washed every week in the similar soft way. And avoid sunlight and always use dry air.
In order to avoid the durability of the CPAP mask, you should avoid using makeup, cosmetics, moisturizers and conditioners before wearing your CPAP mask. Your skin must be clean and free from moisturizers and oils before you put on the mask.
Remember:
You must not ever use antiseptic soap on the parts of the mask and the machine that are made up of silicon.
Cleaning the Filters of Your CPAP
The CPAP sucks the lot of dust inside and the filters are therefore the important part of the CPAP that are capable of minimizing the CPAP inside dust. Similarly, by the passage of time, your CPAP device can propagate bacteria because of accumulated dust.
In order to correctly portray this dust scenario, open the case of your computer after sometime. You will find out the components are covered by a good amount of dust that the fans sucked inside.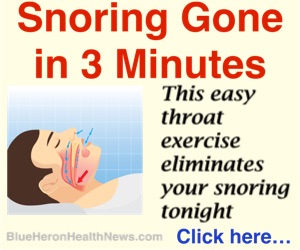 Your CPAP device internal components will be covered by the dust in the exact same manner. And a number of bacteria hanging around will surely try to enter the flow of your air.
It is therefore highly suggested to change the filters of your CPAP regularly. There are a number of CPAP devices that possess two filters.
This is normally has grey or black color and made up of foam.
The re-useable filter requires cleaning once in a week time with a mixture of dish washing soap. Afterwards rinse it with fresh water and dry in the air. However, the re-useable filter remains useable for about 1 year. So, you should not bother about its replacement too much.
This filter is required to be replaced as and when needed, particularly at times you clearly observe an unusual color and the dirt; similarly as you do with your house furnace filters. Normally, you should replace it in a month or two.
Summing up
... The cleaning part of your CPAP can be troublesome for a number of patients. So, they avoid it for many weeks and risk their treatment.
This attitude of indifference in taking proper care of our health and our equipment tells others our level of interest that we have about getting an improved life quality.
In general, get rid of dullness and carry out as much as you can about the instructions of the manufacturer. Make sure the supply of air is safe and clear throughout your sleep apnea treatment.
Keep your CPAP Machine Clean – Best Tips for Maintaining your CPAP Equipment Clean